Fishing town cashes in on New Year's first sunshine
Xinhua | Updated: 2020-01-02 10:35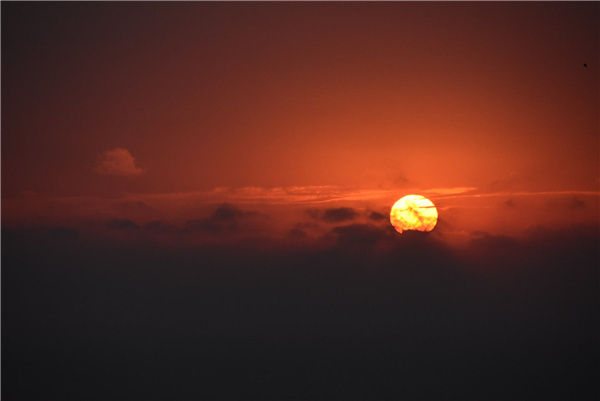 The sun finally emerged from the horizon off the coast near Shitang Township in East China's Zhejiang province, greeting the Chinese mainland on the first day of the new year.
Shitang became an instant hit 20 years ago when the mainland's first ray of sunshine in the new millennium was officially announced to hit the town.
Before then, Shitang was a tiny and little-known fishing town, with only stone houses facing the East China Sea having stood through the wind and rain for thousands of years.
The town's overnight fame brought with it enormous business opportunities.
In 1999, the city of Wenling, which administers the town, only received 556,000 domestic and foreign tourists with a revenue of just 334 million yuan ($47.8 million).
But in 2000, thanks to the sun, Wenling received 1.03 million tourists.